Integrated Facilities Management Digital Solutions -
Artificial Intelligent Solutions
Report-A-Fault application is a one-stop mobile platform that allows users to report defects and cleanliness issues around the property. Available on both Android and iOS, the mobile application allows users to easily report faulty items that need repairing or dirtied areas that need cleaning. Simply snap a photo along with a short description and the submitted reports will be received instantly by our officers-in-charge to be expedited.
Artificial intelligence has changed how businesses operate, benefiting its bottom line and enhancing productivity. Integrated facility management benefits from AI solutions created through reinforced learning of common patterns, behaviours and needs of those it aims to help. This encourages predictive maintenance, improving building security and protocol and results in better occupant experiences.
Robotics (Automated cleaning)
Cloud-Based Management Platform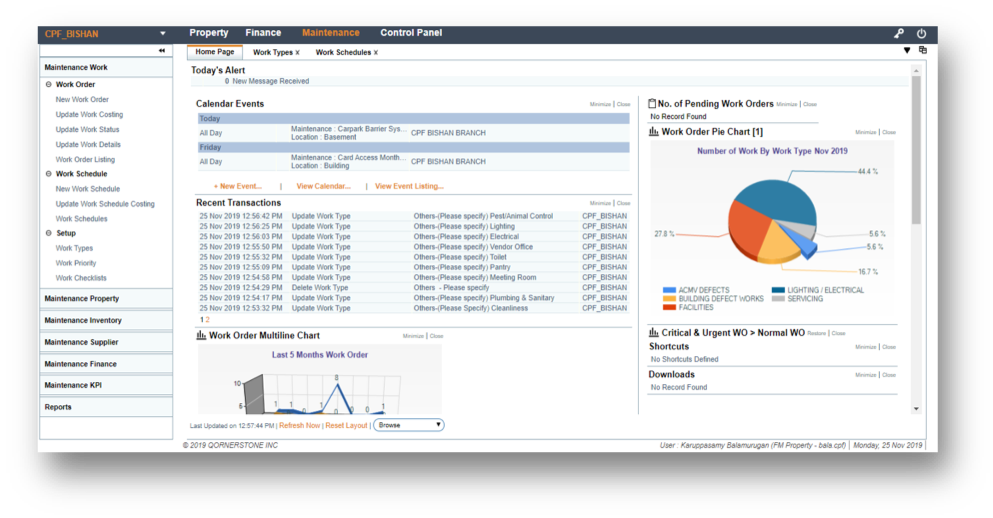 MOBILE APP READY
Create and update work orders in real-time via our companion mobile app
WORK ORDER MANAGEMENT
Raise and update work orders with automated personnel assignment and priority escalation
PREVENTIVE MAINTENANCE SOFTWARE
Create and manage multiple PM schedules and assign assets and checklists for routine maintenance and cleaning
SUPPLIER CONTRACT MANAGEMENT
Create and manage supplier and vendor contracts, including Schedule of Rates
ACCESS VIA DIFFERENT CHANNELS
E-Mail
Dedicated Landline
(Office Hours)
Mobile App
Devices and sensor Services
Sensors in the toilets and alert us the Facilities Company when needed. For example: When too many people have entered the toilet and when there is too little toilet paper or when the ammonia smell in the toilet is too strong. In such cases, an alert from our smart toilet system will be sent to our cleaning team and immediate remedy action will be taken to follow up on the matter that is causing the alert.